7ª Essência Surf and Bodyboard School was born in 2005 with a dream to discover and develop new surfers in Portugal. In the beginning, we started with Surfing and Bodyboarding, expanding over the years to include other aquatic sports such as Longboarding and Stand Up Paddle (SUP). Today, it is one of the oldest schools accredited by the Federation of Surfing, and a reference point for professionalism.
With our headquarters in Linda-a-Velha, 7ª Essência operates daily around the Lisbon area. Aiming to offer our students the best possible experience depending on the conditions of each day, lessons are held between the beaches of Carcavelos and Guincho (in Cascais), or Praia da Saúde (in Almada), with these last two used more often in the summer season.
Outside of the Lisbon area, 7ª Essência Surf and Bodyboard School also operates all year round in Ericeira, the first ever European area to be classified as a World Surfing Reserve.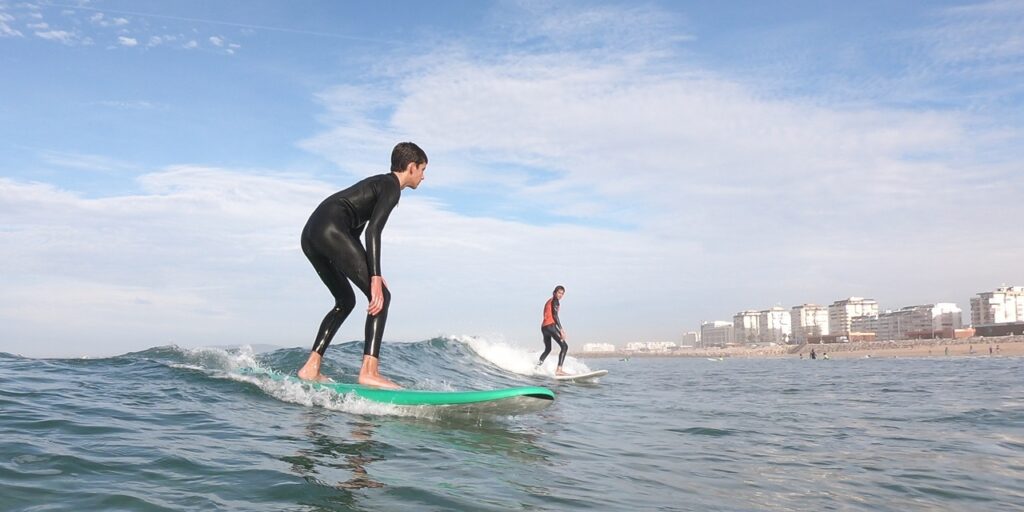 The concept behind 7ª Essência Surf and Bodyboard School has always been to provide its students with a completely integrated and effective learning experience. In this sense, lessons are organized by ability level (from beginner to competition), with small class sizes, under the aim of guaranteeing safety, technical progression and fun. All equipment is provided by the school for every height, weight and level of ability – we even tailor the choice of beach for each class depending on the conditions of the sea, the ability of the students and the sport that they practice.
To complement Surf and Bodyboard lessons on the beach, 7ª Essência has a fully equipped training studio at our headquarters in Linda-a-Velha, where weekly physical training and technical improvement lessons are held. We also analyse videos of the classes on the beach, so that students can identify and correct their mistakes, improving their technique with the help of our coaches.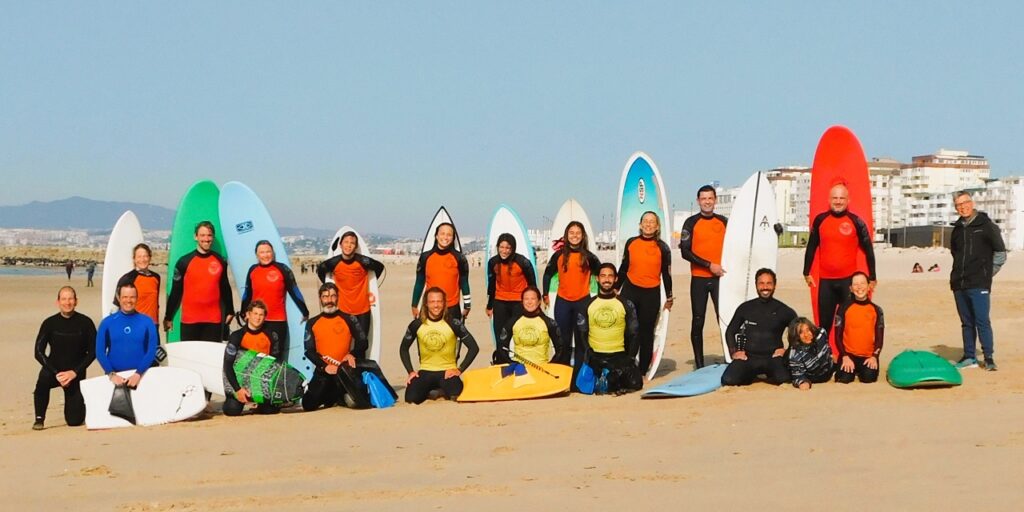 Throughout the year, 7ª Essência organizes surf trips to different surf spots, in and out of Portugal. The purpose is to show and teach students about new beaches and different waves, as well as to provide a unique experience and contribute to the technical progression of each student.
With targeted methodology, good selection of surfing spots and great technical assistance, 7ª Essência ensures a fast, safe, effective and fun learning experience for their students.
Mission: To develop interest for sports in a natural environment, with the needs of the students in mind, aiming to exceed their expectations and guarantee fast, safe, healthy and fun learning.
Vision: 7ª Essência aims to be an innovative, appealing, friendly and competent school, shown by the quality of our services and good interpersonal relationships, serving both students who wish to evolve as surfers, and tourists seeking fun and exciting active experiences on their holidays.
Values: The values ​​behind 7ª Essência are based on integrity, recognition of human value, continuous improvement, innovation and sustainable awareness of the environment.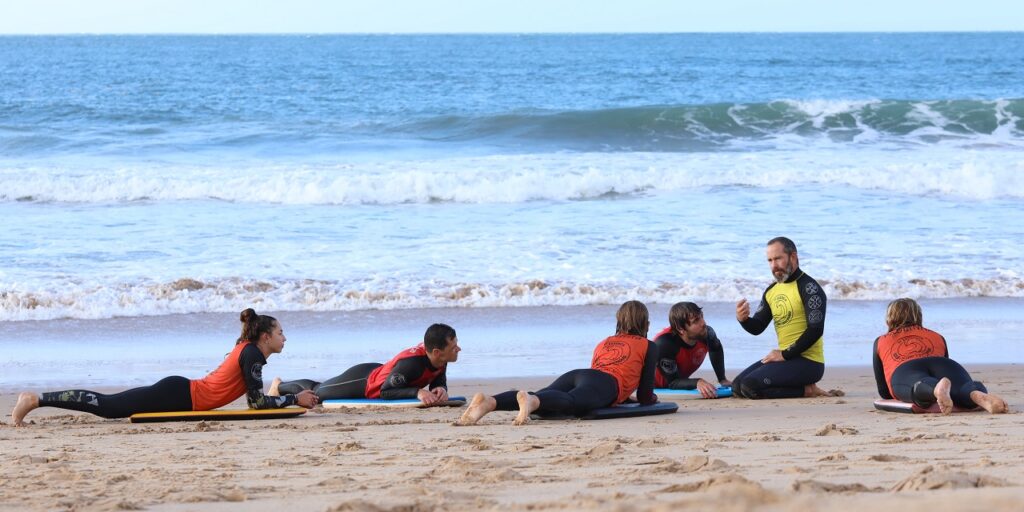 7ª Essência is certified by the Portuguese Surfing Federation (nº 60), by Tourism of Portugal (RNAAT nº 197/2011), has licenses issued by the Port of Cascais and of the Port of Lisbon, is a registered trademark of the National Industrial Property (No. 389043), and is member to Portuguese Surf School Association.