Before we show you how ours Stand Up Paddle Lessons works, Stand Up Paddle (SUP), or Hawaiian Hoe Nalo He'e, is a sport that originated in Hawaii. The story goes that the islanders were paddling on their canoes to move from island to island. However, its popularity increased around the 1960s when a group of surfers, the Waikiki Beach Boys, used to stand up on their longboards to take pictures of tourists who were learning to surf.
SUP is an activity suitable for anyone, regardless of height and age: it is easy to learn, fun and ideal for the whole family. Due to its characteristics it can be practiced in any place where there is water – on rivers, lakes or the sea.
Now, you know more about Stand Up Paddle history, you are ready to star ours Stand Up Paddle Lessons.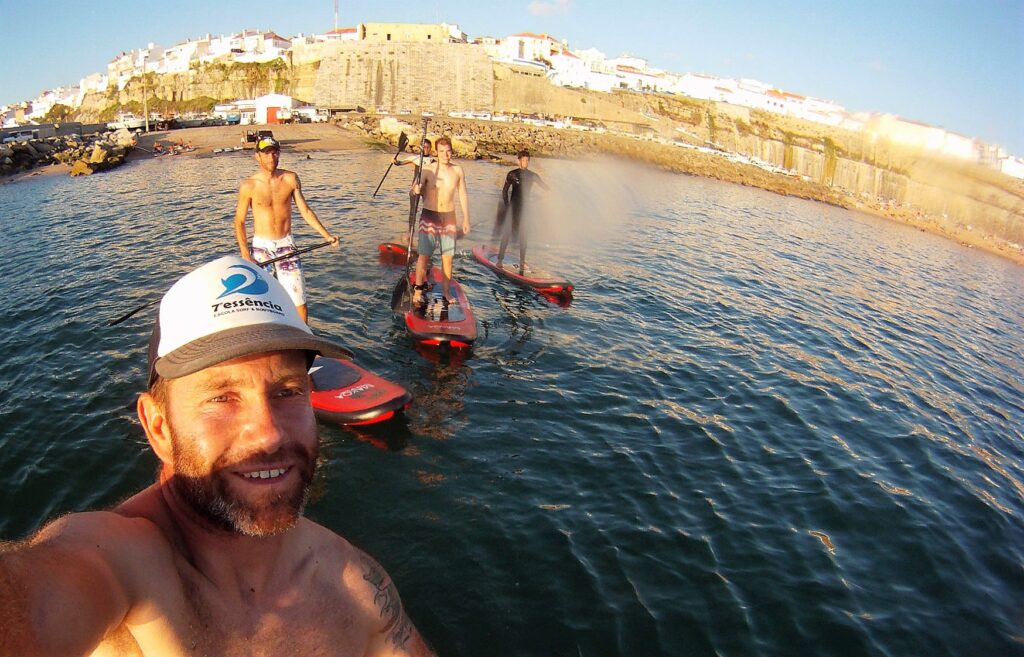 Teaching methodology
The methodology applied aims to improve the technical performance of the student, from practicing in still waters to surfing in waves, to provide a fast, safe learning experience. Classes have no more than 4 students per trainer, in order to keep the training controlled and give the maximum attention to each person.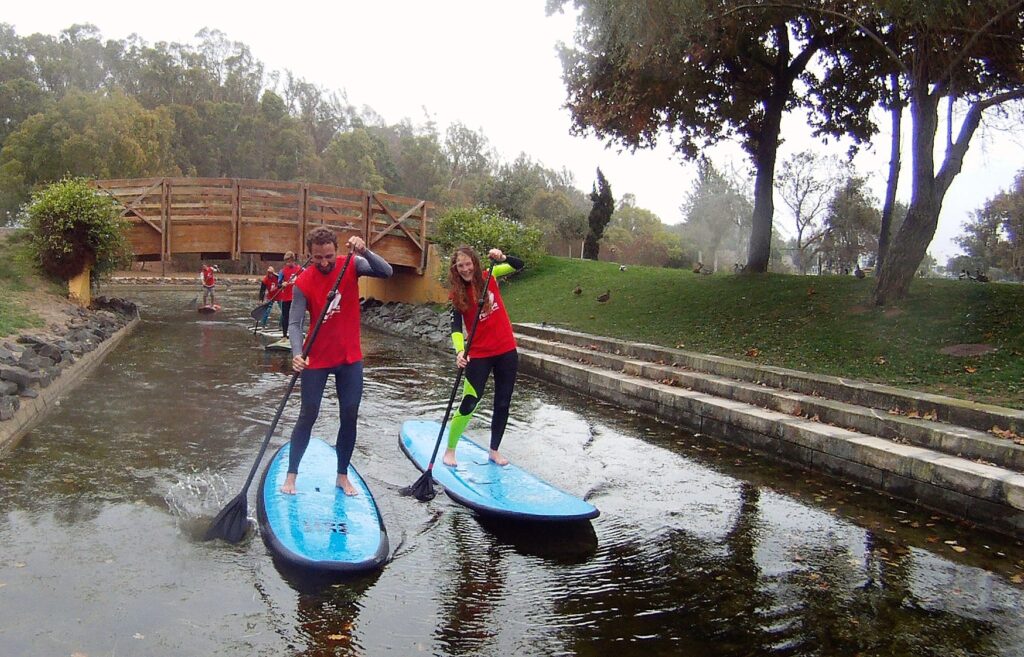 Beginners levels
The student has his first contact with the environment, the pratice area, and an introduction to the environment and equipment.
| | | |
| --- | --- | --- |
| Level 1 | Level 2 | Level 3 |
| Enclosed water | Open water | Waves |
| Apresentação do equipamento e sua manutenção (pranchas e pagaias) | In and out of the water | Positioning in the outside |
| Environmental and nature protection sensitization | Rip currents, ocean currents and swells | Take off |
| Reading the environmental conditions | Base position with dominant foot behind (axis and center of gravity) | Bottom turn |
| Safety rules | Advanced turning techniques | Top turn |
| In and out of the water | Advanced paddling techniques | Using the paddle in the techniques |
| Adaptation to the aquatic environment and equipment | | |
| Base position with parallel feet (axis and center of gravity) | | |
| Paddle techniques (prone, knees and stand up) | | |
| Basic Turning Techniques | | |